Home Sweet Home Starts Here.
You've worked hard for your home. Now, put it to work for you. From DIY projects to major renovations, we're here to work with you to make your house a home.
Your home buying dream starts here:
Learn the costs you should expect and the benefits you can gain from owning a home!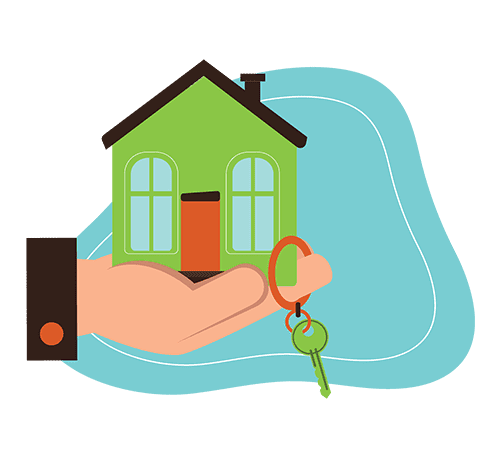 *Early closure fees may apply on all Home Equity Loans if closed within 36 months. On approved credit; for qualified borrowers. No closing costs; no points; no origination fees. Appraisal may be required; can be reimbursed upon funding. The interest rate is tied to the Prime Rate as listed in the Wall Street Journal. Interest rate may change quarterly on variable rate loans; annually, your payment may change as a result of changes in the Prime Rate throughout the year. Home Equity Line of Credit Annual Percentage Rate (APR) based on Prime + 50 basis points or Prime + 300 basis points (depending on Combined Loan to Value – CLTV – amount) with floor rate of 5.00% (Prime = 7.50% as of 12/15/2022). Prime + 50 or 300 basis points will apply for the life of your loan; not a promo rate. Fixed Rate Home Equity Loans also available. Great Basin FCU will finance qualifying new Home Equity Loans or refinance qualifying Home Equity Loans from other financial institutions. Existing GBFCU loans not eligible for refinance. Please ask for examples of CLTV.
**Member will receive a 25-basis point discount from the traditional Fixed Equity rate. Maximum CLTV is 85.00%. Members can apply for this loan to purchase and install a Solar Panel System. Member must provide an invoice or pricing proposal to confirm this is a new installation. The loan amount will be for the full amount shown on the invoice and will be payable upon completion to solar provider of the installation. Offer not valid on previously purchased or leased systems.
Take it from our members.
"After completely starting over, Great Basin helped me with my mortgage and switching my accounts to my name. A big thanks to Missy and her staff, I always tell my friends that if they want good care and respect move to Great Basin Federal Credit Union."